Well, it didn't happen.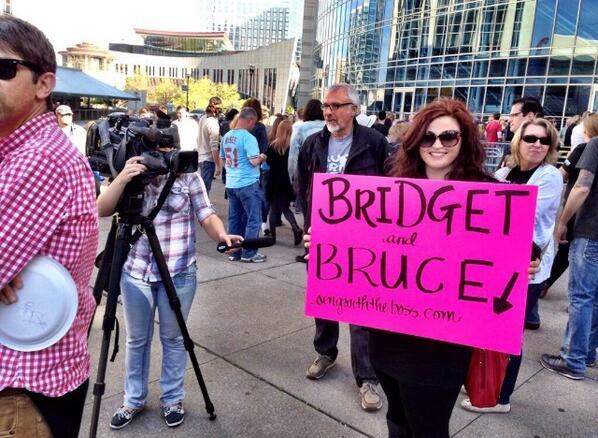 (Thanks to Kathy for taking this!)
The second we missed the pit (by five people, mind you), I felt that sinking feeling that I had not felt since about 5 minutes into the ND/Bama National Championship game. This was not going to be my night.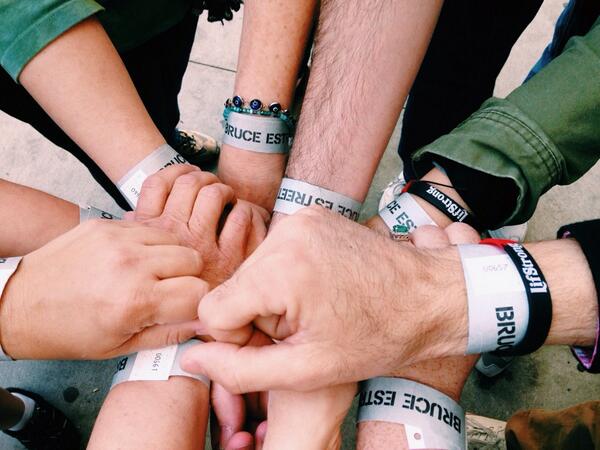 I can't begin to explain how close things were. The stars seemed to be lining up all week. There was chatter (not the terrorist kind). And then, nothing. I got hundreds of messages the day of the show, and I still haven't had the heart to read through them all, because I know they'll make me emotional. In fact, I still tear up just typing this. I wanted so badly to make it happen, not just for me, but everyone at home and Bruce fans everywhere.
But after sitting with it for a few days, and this message from my uncle, I have decided it is not time to throw in the towel.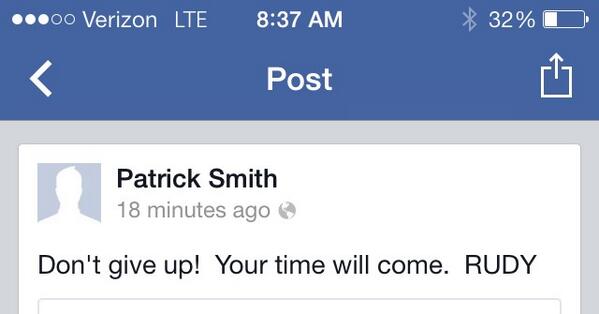 I will keep trying. I will keep recording, and I will keep writing. Thanks to everyone for the kind words. The absolute highlight of my day was meeting Bruce Buds from all over the country (continent really!) I really wish I could have gotten up there, for all of us.
Oh! In case you missed me on the news, here is the link:
http://www.jrn.com/newschannel5/news/255740471.html?lc=Smart